Access & Workforce Mgmt

Access Control + Health Safety + Workforce Management
What we offer
Hikvision offers a portfolio of biometric and access control solutions that deliver a trifecta of value-added solutions for:
Physical Access Control with Intercom
Advanced Workforce Management
Health Safety Tracking and Compliance
Solution overview

Physical Access Control with Intercom
Hikvision's Pro Series MinMoe Multi-Modal Biometrics Reader delivers outstanding access control and intercom in one sleekly designed, compact and affordable unit. The best in performance and value, this series features a touch-free design making touchless access easier than ever, allowing users to enjoy a singular multi-functional unit for access control, intercom, and assistance with time and attendance needs. This system is efficient and cost-effective, improving security and providing real-time visibility into your facility. 
This new Hikvision Value Series MinMoe Multi-Modal Biometrics Reader securely stores up to 5,000 faces and 6,000 card/PIN code capacity for highly secure multi-modal identity management and authentication. Registered users can utilize touchless facial authentication and/or an access card or PIN code to enter a building, while visitors can communicate with authorized staff using the intercom function. The MinMoe reader supports intercom calling from the device directly to the recipient's installed indoor station or mobile phone.
Touch-free access means fewer germs are passed along to staff and visitors, helping to keep everyone healthy and safe. The MinMoe Multi-Modal Biometrics Reader can even authenticate facial credentials while users wear face masks. 
Other key features include:
Vibrant 7-inch touch screen with 2 MP wide-angle lens 
Supports Ethernet communications 
Seamless integration with Hikvision recorders for video surveillance 
Individuals detected at distances between 0.3 m and 1.5 m (1 ft to 4.9 ft) in only 0.2 seconds with an accuracy rating of ≥ 99%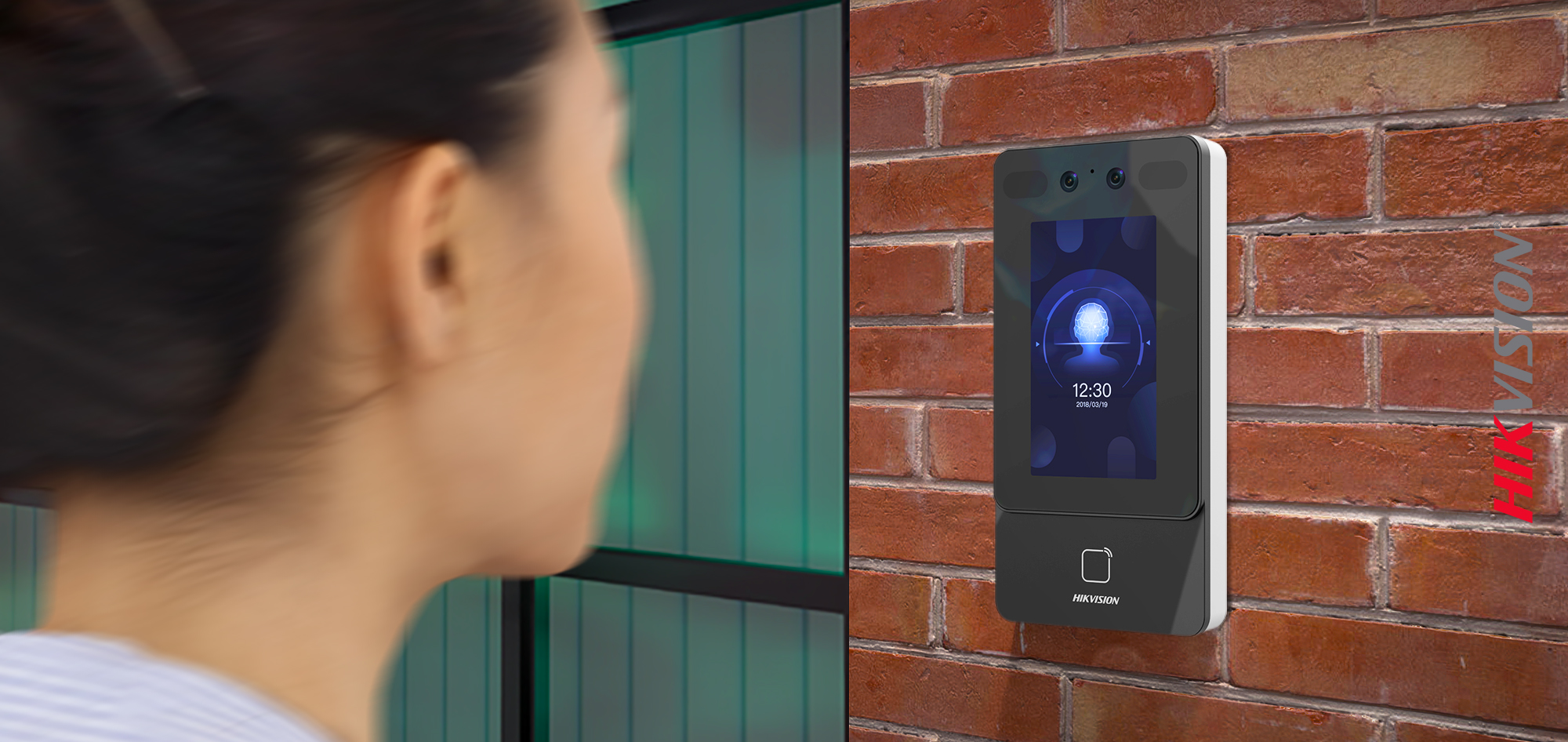 Seamless Workforce Management
Today's workforce is more complex than ever. From challenges related to returning to the office to hybrid work schedules, and flextime that allows staff to set their own work schedules, and the need for affordable and accurate workforce management, makes an effective solution more important than ever. 
Hikvision's MinMoe workforce management solution enables more efficient time and attendance for a wide range of businesses including restaurants, retail shops, businesses, and factories. Rapid and highly accurate attendance is achieved with multiple authentication and verification technologies, including face authentication. The attendance program provides a wide range of scheduling rules and attendance reports that also integrate with multiple third-party systems. Hikvision USA offers a large-scale enterprise option. 
Mid-sized and large-scale time and attendance for regular shifts, cross-day shifts, and multi-shifts with multiple authentication modes: face, card, and PIN code. The MinMoe Biometrics reader works with our Video Management Software (VMS), HikCentral, to connect employee check-in data with management and human resources. 
This solution also provides:
Diverse reporting statistics and customized attendance reporting 
Multi-role and multi-user configuration and management
Dashboard views to easily review time and attendance data 
Find a Hikvision representative near you to learn more.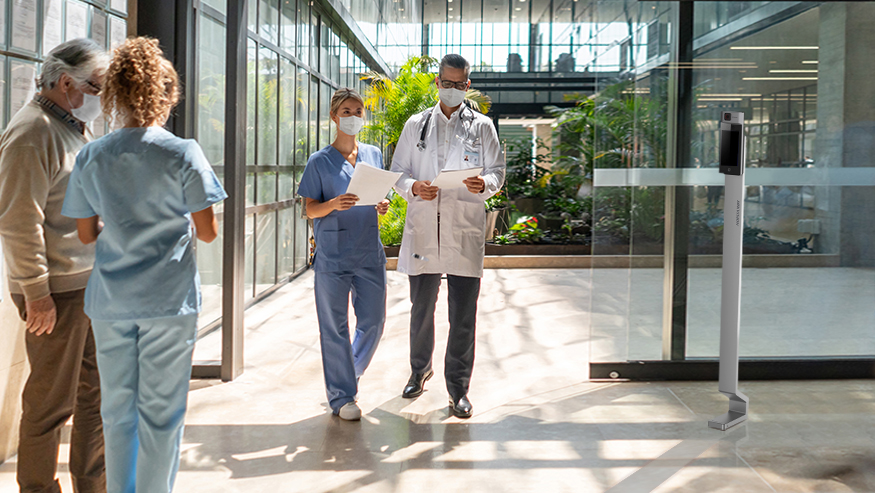 Enhanced Health Safety
Hikvision provides unique integrated solutions for workforce health and safety. The MinMoe Biometrics Reader also has the option for a customized solution using a touch-free health questionnaire with visitor badge printing capability. 
Hikvision Mask Detection solutions are touch-free and verify masks from a safe distance with automated scanning and audible notifications that remind an individual to wear a mask before they enter the premises. It's a great option for critical applications in hospitals and patient care facilities.