HikCentral Management Software
HikCentral Management Software
Overview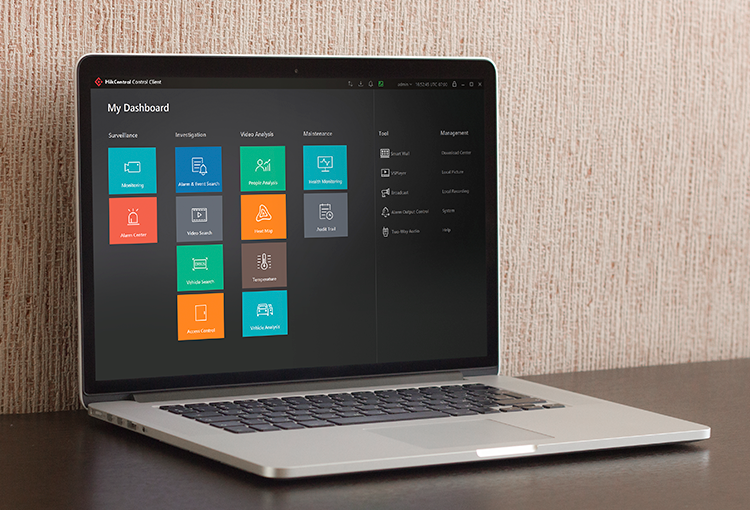 At Hikvision, we strive to develop and deliver the very best end-to-end solutions in the security industry. HikCentral is the resulting nucleus for a comprehensive central management system (CMS) unifying powerful video surveillance and access control systems of any size. The modern and powerful web, mobile and desktop clients can access the centralized system from anywhere they are needed. A key benefit of HikCentral is the flexibility to add functions and services from collaborative partners, which is essential to providing solutions tailored to specific projects. This highly efficient platform can be deployed on preloaded servers, virtual machines, and cloud services. HikCentral is a security management platform designed to be powerful, efficient and flexible.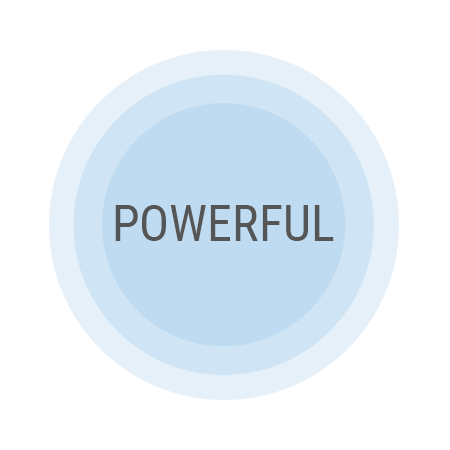 POWERFUL
HikCentral has the power to manage multiple security systems from a single point of command and control. Video, access, intercom and alarm points can all be brought together and managed through a single graphical user interface (GUI) thereby reducing overall operational costs.  
FLEXIBLE
HikCentral is modular software. You only pay for the functionality you need, and you can add modules whenever your security and business needs change. Hikvision also helps reduce your annual expenses by not charging recurring license fees. HikCentral also has the flexibility to integrate with third party access control, automation, central monitoring and other systems.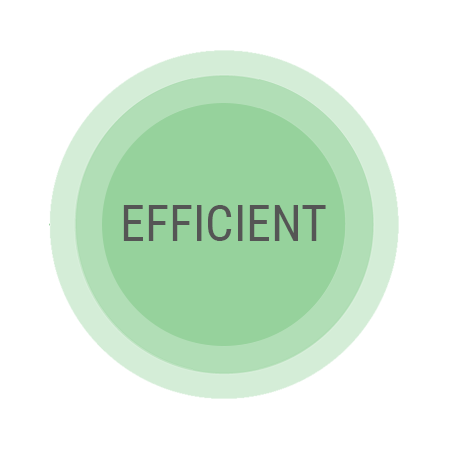 EFFICIENT
Multiple sites should not mean multiple systems to manage. HikCentral helps you easily manage thousands of local, national or global sites from a single computer. If you are not at that computer, no problem, you can receive intelligent alerts via text message, email or mobile app, and log in from any computer.  
---
Three Powerful Ways to Access Your System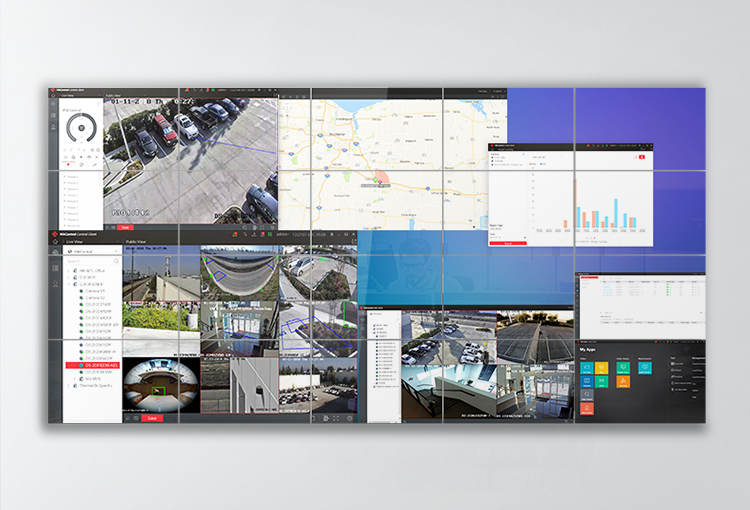 Control Client
HikCentral's Control Client is used for daily monitoring in real-time. Powerful and easy-to-use, it includes functionalities such as live view and playback, and enables you to tag relevant video clips so that they can be searched, stored, and viewed by trusted parties. Also, with its flexible alarm management interface, operators can easily identify and handle alarm events.
HIGHLIGHTS
Visualized operation with interactive map and video wall
Efficient response with an intuitive alarm management interface
Flexible evidence handling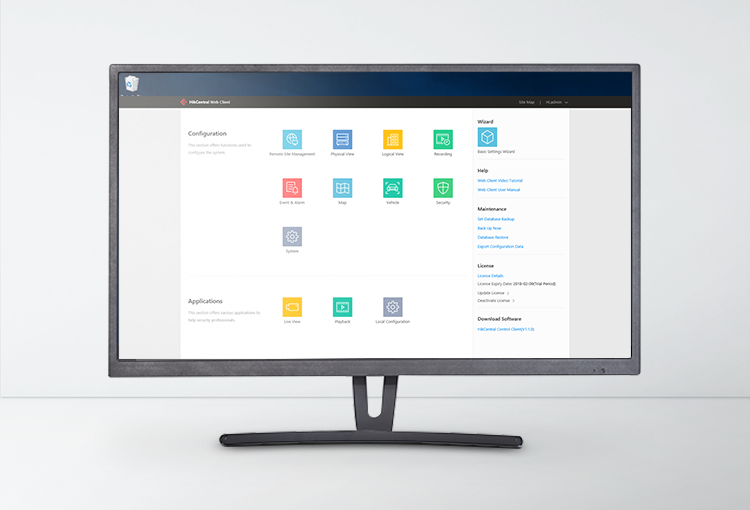 Web Client
HikCentral's Internet-based Web Client provides accessible management of the system allowing you to add devices and configure camera recording schedules, user rights, and event and alarm rules. You can also access camera live view and playback.
HIGHLIGHTS
Intuitive user experience allows anyone to quickly learn how to use the VMS
Optimized workflow with integrated HikCentral features
Access anywhere using mainstream web browsers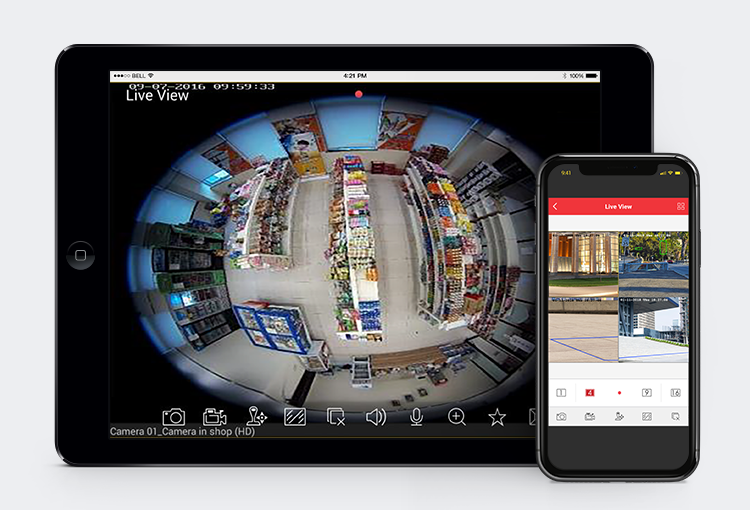 Mobile Client
Mobile surveillance anywhere, anytime – the HikCentral Mobile app is available from the iOS App Store and Google Play. It supports Wi-Fi, 3G, and 4G connectivity. 
HIGHLIGHTS
Accessible anytime, anywhere
Ready 24/7
Fast event response
---