Self Screening and Questionnaire Solution
What we offer
As people return to work and daily routines, it is crucial for businesses to maximize efficiency of their access control systems. Under the "new normal", safe and fast temperature screening is critical, and touch-free access control and attendance, and visitor management with health questionnaire can help.
The touch-free temperature screening terminal enables people to enter a building, record attendance, and provide temperature check and health questionnaire without having to touch a terminal or gate.
The touch-free nature of the terminal makes access control easier and safer. It can also be configured to allow for people to self-check their own temperature.
Solutions Overview
Temperature screening with thermographic technology:
Safe, non-contact temperature measurement from a distance
Temperature Accuracy: ± 0.9° F (± 0.5° C) without Blackbody Calibration tool
Temperature Range: 86° F to 113° F (30° C to 45° C).
Detection Distance: 0.98 to 6.5 ft. (0.3 to 2 m)
Abnormal temperature and face mask alert with audible warning
Solutions: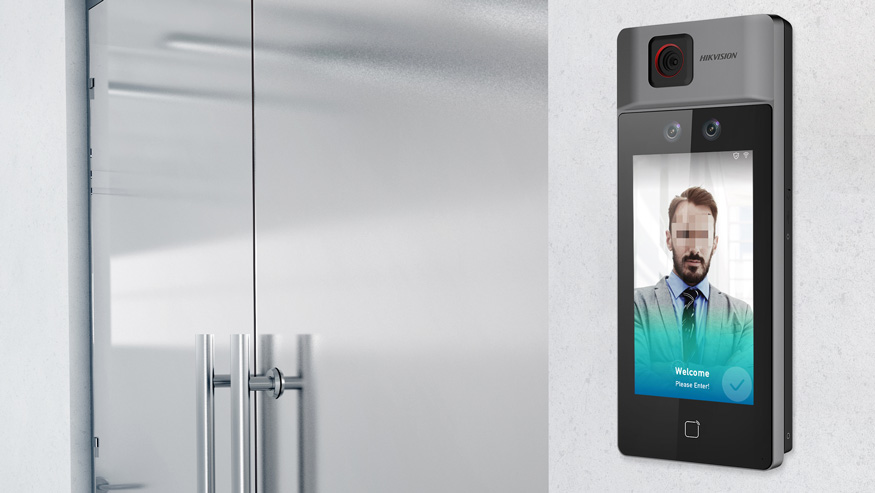 Touch-free questionnaire with visitor badge printing capability:
Customizable health questionnaire configured from HikCentral
Fill in questionnaire with touch-free contact using smartphone to scan QR code on terminal. Or, choose on-board questionnaire instead
Badge is printed after temperature is detected and questionnaire is completed
Instant alarm to operator or facility owner when abnormal questionnaire received
Visitor access management
Initiate video call from the terminal
Remotely grant/refuse visitor access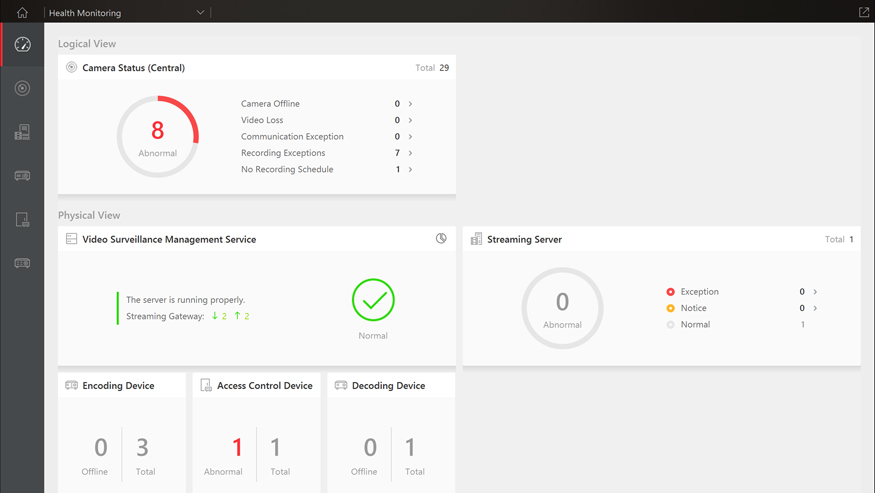 HikCentral Data Management
Health questionnaire configuration, including visitor information, questions and valid answers
Temperature, mask statistics and health questionnaire for all or staff-only with report
Attendance report and one-click correction for people with abnormal temperature
Solutions:
HikCentral - Temperature Screening
Watch Video